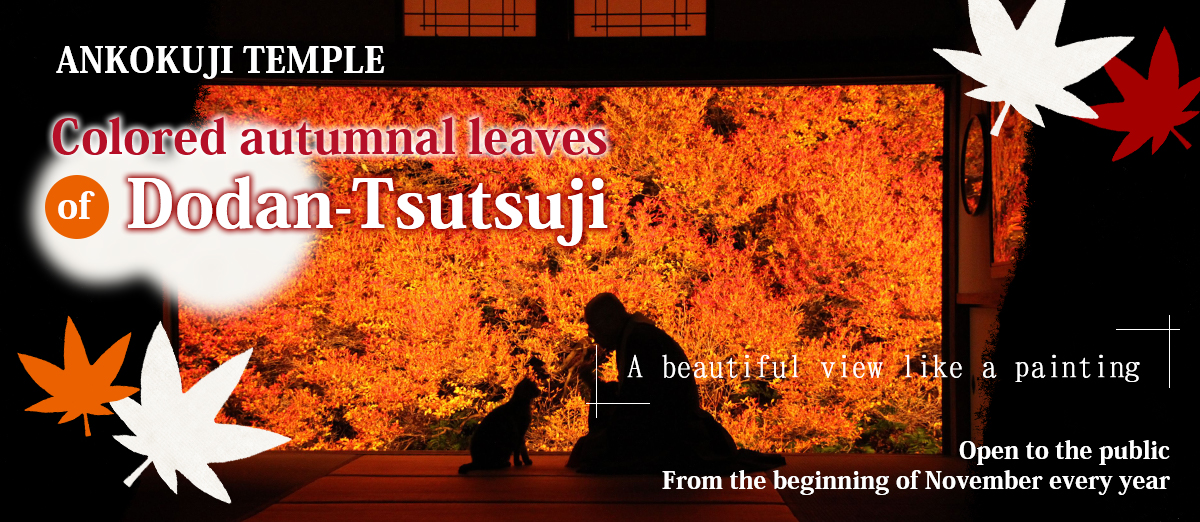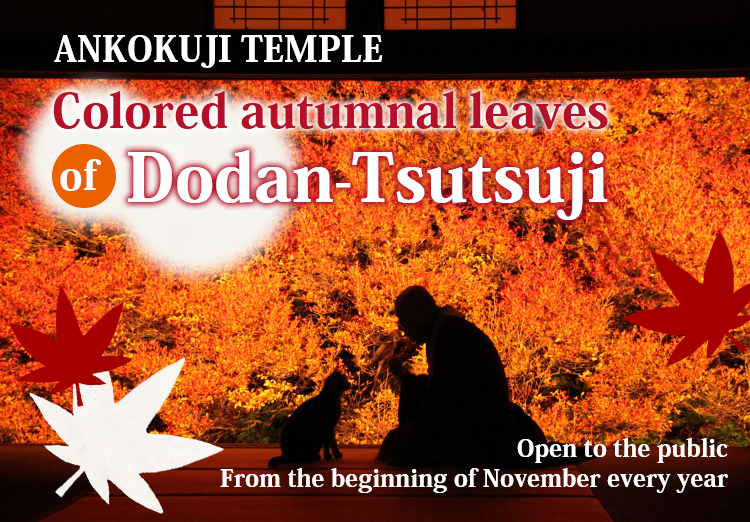 About Dodan-Tsutsuji in Ankokuji temple
Ankokuji temple at Aida, Tanto-cho, Toyooka city is famous for bright red leaves of Dodan-Tsutsuji in its back garden.
When you see them through the main temple, they look like a framed painting.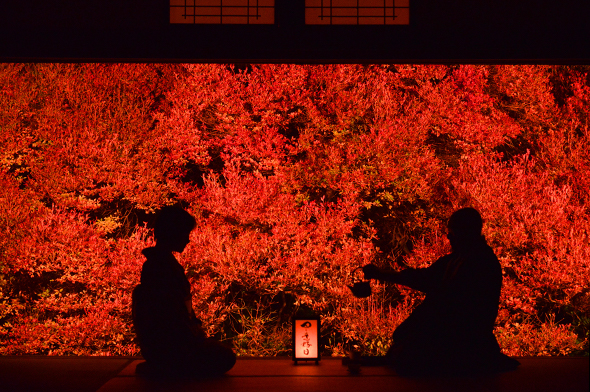 History of Ankokuji temple
The history of Ankokuji temple goes back to 1345. This historic temple was founded by the command from Ex-emperor Kōgen and regarded as their family temple by Ōta clan.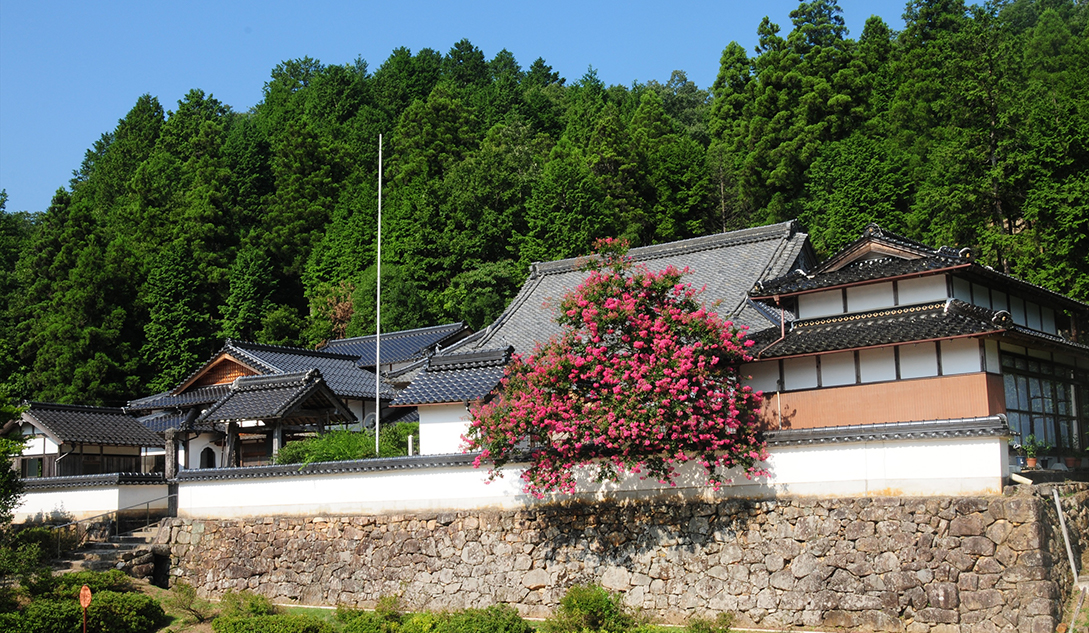 At that time, Ankokuji temple was in the area which is Ankokuji Park (Village of Japanese Stewartia) today, but the building was burnt in a fire in 1717.
The present temple was rebuilt soon after that.
The temple is famous not only for colored leaves of more than 100-year-old Dodan-Tsutsuji but also for green frogs and stewartia, so it is often featured in newspapers and on TV programs.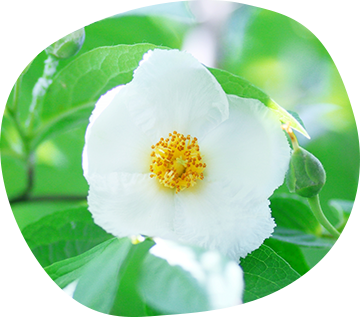 Information on the opening to the public
Period
From the beginning of November every year
Opening hours
8:00 - 19:00 (Lighting up Dodan-Tsutsuji in the evening)
*Entrance until 18:30
*Large-sized buses are accepted only on weekdays. (Please avoid Saturdays, Sundays and national holidays.)
Entrance fee
¥300 per person (Junior high school students and under are admitted free.)
*Visitors with physical disability certificates are admitted free.
*No group discount
Other
Please go to the bathroom before because the temple has few bathrooms.
Pets with leashes are permitted only in the grounds.