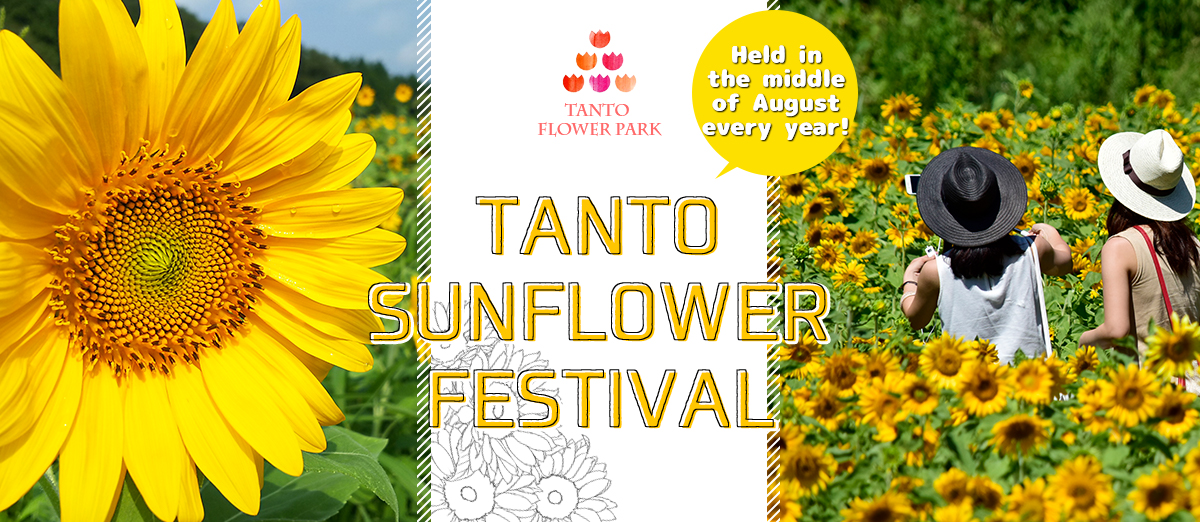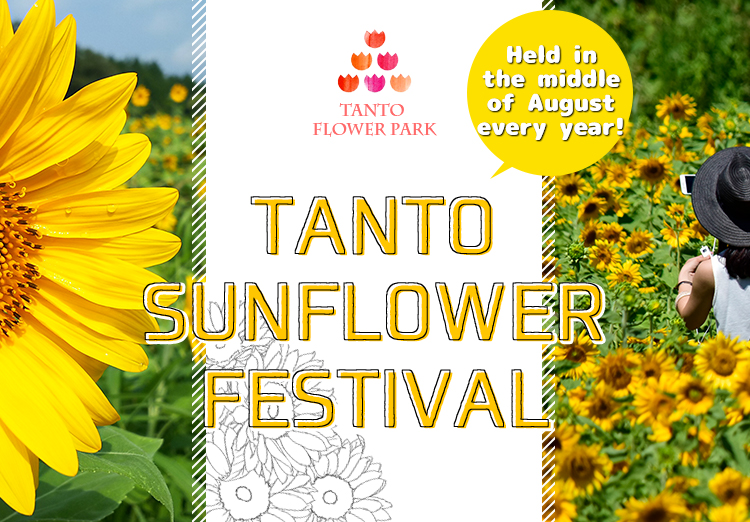 The largest scale in North Kansai! 500,000 sunflowers
We have grown sunflowers all over the fallow rice field of 120 ares since 2001 because we wanted to see not only tulips but also summer flowers.
Just like Tulip Festival, this event which is held in the town abundantly blessed with nature is also aimed at making people think about the environment and take good care of nature and living things.
The festival is held from the beginning to the middle of August every year.
The field is easily accessed from Kyoto-Osaka-Kobe area, so this event is popular with women and families.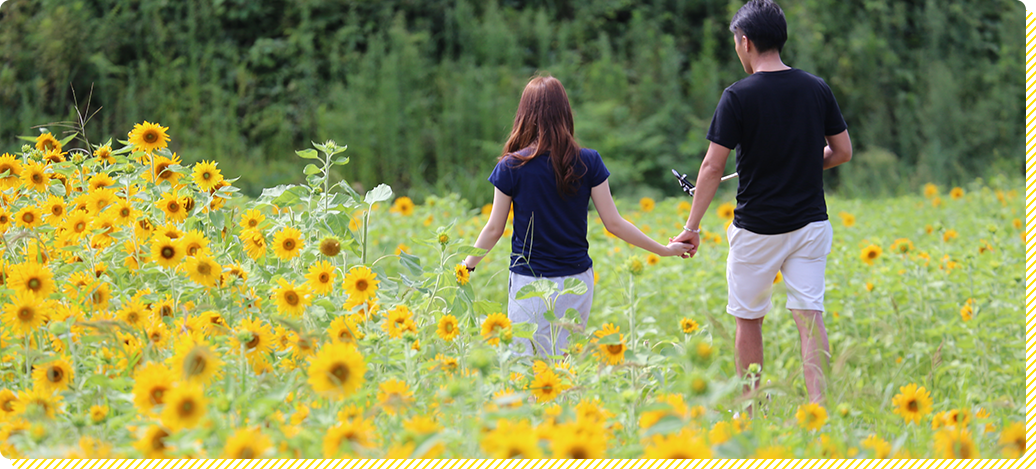 You can make bouquets of sunflowers in Tanto Sunflower Festival and bring them home!
They are enormously popular every year!
We offer free sunflowers which you can bring home, so you should make lovely bouquets for souvenirs.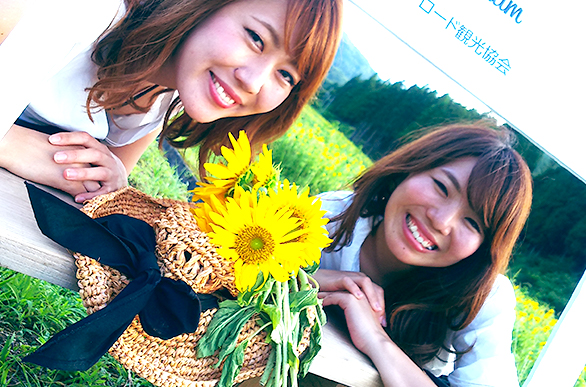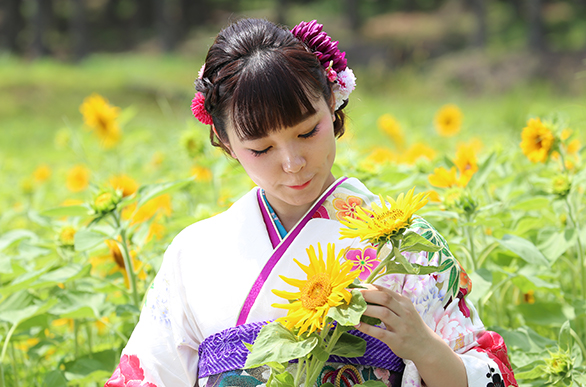 Instagrammable
500,000 sunflowers would look great on Instagram!
With the sunflower field in the background, with a bouquet in your hand, or just focusing on the scenery…
Let's take pictures of the extraordinary scenes and show them off on social media.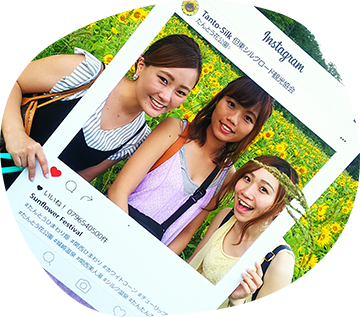 You can try white corn picking in Tanto Sunflower Festival.
Why don't you taste freshly picked sweet white corn?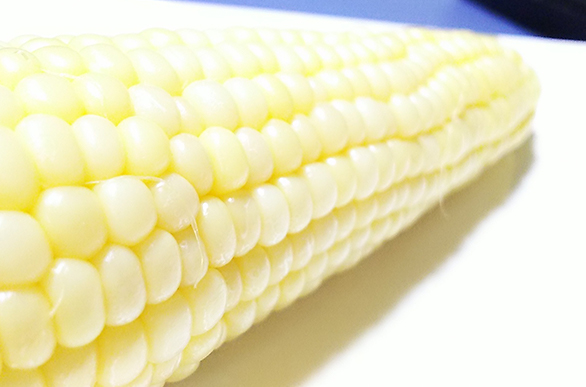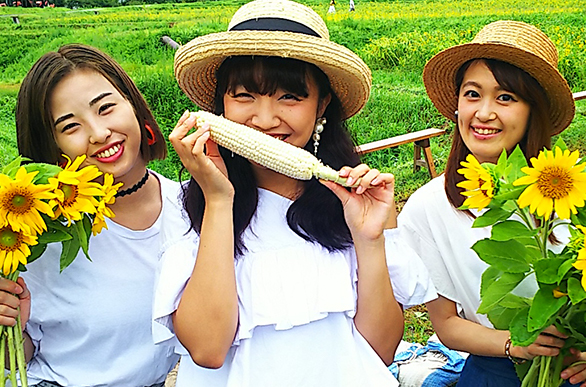 What is white corn?
White corn has white grains and a high sugar content unlike ordinary corn.
Its peels are thin and soft, so you can eat almost all kinds of white corn raw.
Freshly picked white corn is especially sweet.
Enjoy juicy and crisp texture!